A Misdemeanor Lawyer Grand Rapids, MI trusts discusses the steps in a misdemeanor case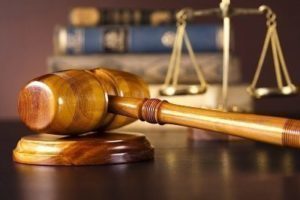 If you have been charged with a misdemeanor case, it is important to contact a misdemeanor lawyer Grand Rapids, MI counts on to provide top results in misdemeanor cases.
Being charged with a misdemeanor can be very intimidating. For many people, this is their first brush with the law. You may be unfamiliar with the process and with what might happen to you if convicted.
The first thing that will happen in a misdemeanor case is a District Court Arraignment. In many Grand Rapids, Michigan courts, the arraignment will occur either before your release from jail, or if you post an interim bond, within a few weeks after your arrest. The purpose of an arraignment is to advise you of the charges and the possible maximum penalties. Bond is also set at the arraignment.
On most misdemeanor charges, it is likely that your bond will be set relatively low. In many cases, misdemeanor charges result in a personal recognizance bond. A personal recognizance bond allows you to sign your name to be released, and only requires payment of the bond amount if you fail to appear for court. However, in many Grand Rapids courts, it is not unusual to see interim bonds set in the range of $100 to $1000, so that you can post a bond without having to wait in jail for a judge to first arraign you.
After the arraignment, you will be scheduled to conduct a Pretrial Conference. A pretrial conference might also be called a settlement conference or status conference. No matter what it is called, it will likely be the first opportunity for your attorney to discuss your case with the prosecuting attorney assigned to the case. In Grand Rapids, misdemeanor cases can be prosecuted either by the Kent County Prosecutor's Office, or one of the various city attorney's offices, such as Grand Rapids, Kentwood, Wyoming, Walker, or Grandville.
It is likely in most Grand Rapids courts that you will have multiple pretrial conferences on a misdemeanor case. In fact, most cases handled by the Kent County Prosecutor's Office are difficult to resolve at early pretrial conferences, because they often send interns and less-experienced attorneys to handle the early hearings, and they don't have the authority required to negotiate a resolution.
If your case is not able to be resolved at the final pretrial conference (or final settlement conference), then it will be scheduled for a Jury Trial. In some Grand Rapids, MI courts, the jury selection and trial will occur on separate days. In others, the jury selection and trial happen on the same date. Each of the district courts in Kent County handle this differently, based on the preference of the judge and court administrator.
If you do reach an agreement at the pretrial conference, your matter will be scheduled for the judge to take a plea. Then, your misdemeanor case will be scheduled for a sentencing hearing.
Blanchard Law is committed to being a misdemeanor lawyer Grand Rapids, MI relies on for the top defense and a high level of service for their clients. If you have been charged with a misdemeanor in Grand Rapids, MI, call Blanchard Law today at 616-773-2945.