Assault & Battery Lawyers Grand Rapids MI
STRATEGIC DEFENSE FOR CRIMES IN WESTERN MICHIGAN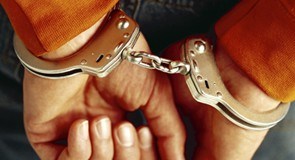 Sexual Assault Lawyer Grand Rapids, MI
At Blanchard Law, we have more than 60 years of combined experience defending a wide range of violent crime charges. This includes the crimes of assault and battery at all levels, from simple assault to assault with a deadly weapon. In Michigan, law enforcement officials take these offenses seriously and are quick to make arrests. If you have been arrested or charged with assault or battery, it is vital that you seek experienced representation from the assault & battery lawyers Grand Rapids MI residents have come to rely on right away.
WHAT IS ASSAULT & BATTERY?
Assault and battery are two crimes which are often named or charged together despite being two separate offenses. Simple assault is a misdemeanor offense which occurs if someone threatens another person or puts them in fear for their safety or life. The act of battery is actually taking action and harming another person, whether that may be touching them physically or using a weapon. Even if you allegedly attempted to hurt someone and failed, you could still be charged since you allegedly had the intent to do so.
Assault and battery may include any of the following actions:
Unwanted sexual advances
Punching or kicking
Use of a weapon
Threats
SEEKING ALTERNATIVES TO JAIL TIME
Our firm works tirelessly to poke holes in the prosecution's defense in order to seek a reduction of charges or dismissal, if possible. In some cases, it may prove more beneficial to you for the assault & battery lawyers Grand Rapids MI trusts to work on negotiations for lesser penalties. For example, some judges may be willing to agree to an alternative sentence, such as a fine or probation, instead of jail time.
CONTACT A GRAND RAPIDS DEFENSE ATTORNEY
After you have been arrested or charged with assault and battery, it is essential that you speak with a lawyer right away. Law enforcement may pressure you to answer questions or talk about your charges. Remain silent and insist that your attorney is present for all questioning so that we can protect you and ensure your rights are not violated.