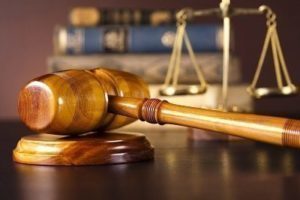 If you have been charged with a misdemeanor offense in Grand Rapids or the surrounding area, Blanchard Law is the Misdemeanor Lawyer Grand Rapids, MI trusts to provide them with the top area defense attorneys.
Being charged with a misdemeanor can be a very stressful situation. Often, this is your first time being exposed to the criminal justice system, and you're not even sure what the consequences could be. Even though you are charged with a misdemeanor offense, there are long-term consequences that can come from a conviction. It is important to consult with a lawyer to determine the best way to approach your defense.
What should you do if you have been charged with a misdemeanor?
Plead NOT GUILTY.
Many misdemeanor offenses are charged by ticket, and you'll be given a date for arraignment. At the arraignment, the judge will ask you to enter a plea of guilty or not guilty, and will determine the amount of your bond and any conditions that the judge wishes to place on the bond. It's not unusual for the arraignment to be held relatively quickly after the ticket is issued, and you may not have enough time to hire a lawyer beforehand. The important thing for you to know for purposes of the arraignment is that you need to enter a plea of not guilty. You need to do this even if you are factually guilty of the crime and want to take responsibility.
Pleading not guilty will allow you time to hire a lawyer so that you can be advised about the consequences of any conviction, and how to best proceed in your case. You many have factual or legal issues that make your case defensible, and it is important that you understand the choices that you make going forward.
Hire a lawyer.
There are many different consequences to misdemeanor offenses of which you may not be aware. For example, domestic violence misdemeanors can result in a loss of your right to purchase or possess a gun. Misdemeanor driving offenses and drug offenses can result in the loss of your driver's license. Some misdemeanor offenses can result in your placement on the sex offender registry. If you are not a citizen of the United States, many misdemeanor offenses can result in your deportation. If you are a US citizen, some misdemeanor convictions can impact your ability to travel internationally. If you have a professional license, you may be required to report your misdemeanor conviction to your licensing agency, and could be subject to discipline or the loss of your license. Some offenses result in forced immobilization of your vehicle. And of course, you can always be subject to jail, probation, fines, costs, community service, and other penalties.
For those reasons, it is important that you hire an attorney. An attorney can advise you about the consequences of the decisions that you make in your case, and ensure that you aren't blindsided later about a long-term consequence of a conviction.
It is important that you do everything that you can to fight a misdemeanor charge. The lawyers at Blanchard Law will investigate your case, and aren't afraid to take it to trial.
Don't be afraid to take your case to a jury trial.
Many people just want to get their cases over with. Given the stress that going through the court system can cause, that's understandable. However, it's not always the right long-term decision. Many people who enter into a plea deal because they want their case to be over with regret it later.
If you hire the right lawyer, who communicates well with you, it's a lot easier to get through the process. Blanchard Law keeps low case loads, because their attorneys are committed to providing the best possible service to their clients, ensuring that they keep them informed every step of the way.
If you have been charged with a misdemeanor offense in the Grand Rapids area, contact Blanchard Law, the Misdemeanor Lawyers Grand Rapids, MI relies on for their superb advocacy on behalf of their clients.