DUI Lawyers Grand Rapids MI
WERE YOU ARRESTED FOR DRUNK DRIVING IN WESTERN MICHIGAN?
DUI Lawyers Grand Rapids MI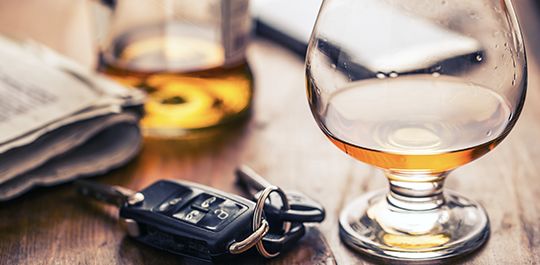 Throughout the decades we have been in practice at Blanchard Law, our team of DUI Lawyers Grand Rapids MI residents trust have seen many cases unfold. Many individuals make the mistake of believing they do not need representation. DUI cases, however, are actually quite difficult to defend despite being a commonly committed crime. Knowledge of DUI procedures and standards allows our firm to provide you with top-notch representation.
WORKING TO REDUCE OR DISMISS YOUR CHARGES
As your legal defense, we work against the prosecution's case in order to get the charges against you dropped or reduced whenever possible. A conviction for DUI can carry heavy consequences, affecting your personal life and reputation. For example, you could face time in jail, the loss of your license, mandatory alcohol counseling, and a permanent criminal record. If you have any questions about the strategies listed below, seek out the DUI lawyers Grand Rapids MI has come to know and trust right away.
A few examples of the defense strategies our firm may explore include:
Field Sobriety Testing was not administered properly
No probable cause to pull you over
Breathalyzer was not administered properly
The officer administering the test was not trained
The Breathalyzer equipment was not calibrated properly
CHARGED WITH DUI? HIRE OUR WESTERN MICHIGAN DUI ATTORNEYS.
Although DUI is a common charge, law enforcement and judges are aggressive about making arrests and convictions for all types of DUI offenses. As such, it is vital that you retain skilled legal representation with specific experience in defending DUI charges in court. Our firm, the DUI lawyers Grand Rapids MI residents seek counsel from, has more than 60 years of combined experience representing DUI crimes in Grand Rapids and the surrounding areas.