Misdemeanor Lawyers Grand Rapids MI
HIRE AN EXPERIENCED LAWYER IN WESTERN MICHIGAN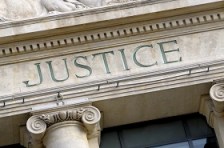 Misdemeanor Lawyers Grand Rapids MI
Are you looking for a skilled attorney to defend you against a misdemeanor charge? Although these crimes carry lesser penalties than felonies, they can still have a profound effect on your future and your reputation. At, Blanchard Law, the misdemeanor lawyers Grand Rapids MI residents rely on, we are committed to helping you avoid a conviction and a permanent criminal record.
In some cases, prosecutors may choose to upgrade a charge from a misdemeanor to a felony. This often occurs in the case of multiple offenses or as a result of an alleged violent crime. It is vital that you have an experienced Grand Rapids criminal defense lawyer on your side to try to negotiate with the prosecutor for a reduction of charges, if available.
EXAMPLES OF MISDEMEANOR CRIMES IN MICHIGAN
Misdemeanor charges are those crimes considered to be less severe than felonies. However, if you are convicted of a misdemeanor, you can still face extremely serious penalties which impact your life, freedom, and your personal reputation. In addition to possible jail time and fines, you could be facing additional punishments and civil penalties. We at Blanchard Law, the misdemeanor lawyers Grand Rapids MI seeks counsel from,  work closely with you to find the most effective defense strategy possible. It's our top priority.
A few of the most common misdemeanor charges we defend include:
Traffic violations
Disorderly conduct
Solicitation
Property damage
AGGRESSIVELY DEFENSE AGAINST MISDEMEANOR CHARGES
Our lawyers have more than 60 years of combined experience defending clients against all types of criminal charges, including a variety of misdemeanor offenses. We understand just how severely a conviction can impact your life and we are dedicated to defending the charges against you, regardless of how serious they may be.
With great resources available to us, we are dedicated to using our knowledge and experience to fully investigate your case and to prepare a strong defense strategy. You can rely on us, the misdemeanor lawyers Grand Rapids MI trusts, to ensure you are aware of all of your options.