Juvenile Crime Lawyers Grand Rapids MI
JUVENILE CRIMES ATTORNEY SERVING WESTERN MICHIGAN
Juvenile Crime Lawyers Grand Rapids MI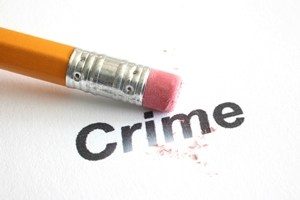 In the United States, it is against the law for anyone under the age of 21 to consume or possess alcohol. If a minor is caught with alcohol in their possession or has tested positive for blood alcohol content, they could be facing a misdemeanor charge. In the case that they were caught driving or operating a vehicle at the time, the charges could be even more severe. It is important that you act quickly to retain representation, especially if this is a second or subsequent offense. Seek out the juvenile crime lawyers Grand Rapids MI residents rely on right away if this applies to you or someone close to you.
REPRESENTATION FOR UNDERAGE DUI CHARGES
Many people are under the misconception that minors have to submit to a preliminary breath test. This is not the case, as it was deemed unconstitutional to force a minor to submit to a Breathalyzer test without a search warrant. If your child was pulled over or arrested for driving while under the influence, our juvenile crime lawyers Grand Rapids MI relies on may be able to get the results of their test dismissed.
Depending on the nature of the charge, your child could be facing the following consequences:
Suspension or revocation of driver's license
Probation or community service
Fines and fees
Time in jail (for subsequent offenses)
REPRESENTING MIP PROBATION VIOLATIONS IN GRAND RAPIDS
If your child was arrested for minor in possession (MIP) while on probation, they could be facing additional penalties. For example, some probation orders require that you submit to a breath test. If they refused or failed their breath test because of alcohol consumption, they could be threatened with jail time as a result of breaking the conditions of their probation.
Should you choose to hire Blanchard Law, the juvenile crime lawyers Grand Rapids MI trusts, we work to find a defense strategy for your MIP and probation violation charges. This may include questioning if law enforcement had probable cause to pull your child over or if the Breathalyzer test was administered properly.