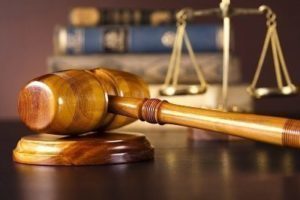 We are a criminal defense lawyer Grand Rapids, MI respects. If you are in need of a criminal defense lawyer Grand Rapids, MI turns to when the stakes are high, we're the firm you're seeking. Our team of lawyers have a combined total of more than 75 years experience defending serious criminal allegations in the Grand Rapids, MI area. Grand Rapids, MI residents have turned to us for help in defending against false allegations ranging from drug possession to murder.
Our lawyers understand that whether you're facing a misdemeanor or capital felony, the outcome of the case can change your life forever. That's why the attorneys at Blanchard Law work every case from the beginning like it is going to trial. While it is true that many cases resolve with a plea agreement, we are not a plea mill. Our lawyers have successfully tried dozens of criminal jury trials in the Grand Rapids, MI area.
When we're preparing a criminal case for trial, we start with a complete investigation. This often means we start by obtaining the police report, video or audio recordings, witness statements, lab reports, and other documents. Once we have collected the documentary evidence, we often send out a local licensed Grand Rapids, MI private investigator to follow up on areas that weren't investigated by the police. Finally, we review the discovery with our clients to make sure we're not missing anything.
After we have obtained evidence from the government and begun our own independent investigation, we may hire experts to help us in formulation of the defense or to testify at trial. Depending on the facts of the case, these experts may be local or may be from outside the Grand Rapids, MI area. We have retained experts from all over the country to consult and testify on issues like DNA, computer forensics, psychology, and more. It's important to hire a criminal defense attorney who has experience and connections working with experienced expert witnesses.
As we get closer to trial, we often test our cases in front of a focus group. Because you only get one shot at a criminal trial, it's important to put our best foot forward. For this reason, we find it is very valuable to get feedback from people who have no connection to the case. Focus groups drawn from the Grand Rapids, MI area can be very helpful in getting a sense of what local jurors may think about the case when it ultimately proceeds to trial.
When considering who to trust with your future, it's important to consider the qualifications of your criminal defense attorney, their understanding of the process, and their familiarity with the area. All of our attorneys live in the Grand Rapids, MI area. Each of our lawyers have extensive training in trial practice, including things like attending the Gerry Spence Trial Lawyers College, the CDAM Trial College, Death Penalty College, and other advanced trainings. Similarly, our lawyers are often sought out to speak on criminal defense topics at events in the Grand Rapids, MI area and across the country.
Steps to Take if You Have Been Arrested
Being arrested can be scary, especially if you are someone who has never faced an entanglement with law enforcement. Chances are you have no idea of what lies ahead or the best way to move forward. Blanchard Law can provide you with the help and guidance you deserve following an arrest. Navigating the criminal justice system can be incredibly complex, not only will you feel overwhelmed, you will also have a lot riding on your case. Because of these factors and more, it's important that you take the appropriate steps in order to put your best foot forward:
Step 1: Cooperate with Law Enforcement
It's essential that you cooperate with law enforcement during the arrest and at the police station. Even if you are innocent, you will want to be sure that you do not resist law enforcement's attempts to apprehend you. However, as soon as you are able, contact a criminal defense lawyer, the last thing you want is to say or do something potentially damaging for your case.  
Step 2: You Have the Right to Remain Silent
Upon your arrest, your police should read you your Miranda Rights. You have the right to remain silent during this time. There are a number of reasons for this, primarily, anything you say can be held against you. The police may attempt to question you at the police station. Be aware that no matter how friendly law enforcement appear, they are looking to gather evidence in support of your case. Answering questions puts you at risk of saying something incriminating and potentially damaging for your case. You will have the right to make a phone call following your arrest. You should either contact a lawyer or a family member who can help you obtain legal representation. 
Step 3: Hire an Attorney 
The criminal process is full of complexities. In some cases, you may not be clear as to why you have been arrested. This can be incredibly confusing for someone. Failing to obtain legal protection as soon as possible can be potentially damaging for the outcome of your case.  Blanchard Law is prepared to fight for you by protecting your rights, strategizing your defense, and representing you in the courtroom. We are tenacious, dedicated and experienced attorneys who can provide you with the best opportunity possible at a favorable outcome for you. 
Step 4: Do Not Speak About Your Case
You may be tempted to speak with friends and family about your case or worse, post to social media in defense of yourself. While this may seem like the right thing to do, it's not. By doing either of these things, you stand to put yourself at risk for further incriminating yourself. The last thing you want is for the people you have shared information with to be used as witnesses against you in your case. Although family and friends can certainly provide tremendous emotional support when dealing with criminal charges, the only person you should be sharing case information with, is your lawyer. This can help  Blanchard Law to provide you with the best representation possible. 
 Blanchard Law's services can help you to put your best foot forward during a highly stressful and emotional time. We bring with us many years of experience in representing Grand Rapids, MI area clients. After an arrest you need experienced guidance for the charges you are facing. Contact  Blanchard Law as soon as possible. 
If you are in need of a criminal defense lawyer Grand Rapids, MI trusts, we're ready to meet with you to discuss your case. Our lawyers are available to sit down and learn about your story so that we can help you make a plan to get through this situation. To schedule a meeting to discuss how our attorneys can help defend your case, please give us a call at 616-773-2945.