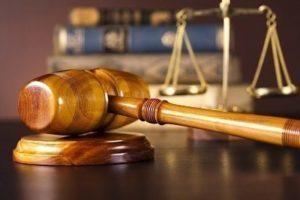 Assault and Battery Lawyer Greenville, MI
By retaining an assault and battery lawyer in Michigan to review your case, we can determine if it may be possible to have your assault charges dismissed. Here at Blanchard Law, we can investigate the evidence against you by carefully reviewing your case to determine if the evidence is sufficient enough. If evidence is insufficient, it may be possible to have the charges dropped. 
Was the evidence improperly obtained? Was there a lack of probable cause at the time of the arrest? Was any evidence lost along the way? These are all common reasons the prosecutor may drop the charges against you. Contact our legal team so that we may review your case and provide you with the legal representation you deserve. 
Misdemeanor and Felony Assault
Being charged with assault and battery is a scary situation, and you need to hire the assault and battery lawyer in Greenville, MI for the top defense available. Blanchard Law has extensive experience defending assault and battery cases in Montcalm County, Kent County, Ionia County, and throughout Western Michigan.
There are various types of assault and battery offenses that may be charged. The least serious is a misdemeanor assault and battery, which is punishable by a maximum of 93 days in jail and a $500 fine. A misdemeanor assault and battery simply requires that a person intends to commit a harmful or offensive touching of another person.
If the assault results in an injury, you could be charged with aggravated assault. Aggravated assault is also a misdemeanor, but it is punishable by up to a year in jail. It is an assault that results in some kind of injury.
A felonious assault is an assault that involves the use of a dangerous weapon. It is a felony that is punishable by up to four years in prison. A felonious assault could be committed when someone points a gun at another person in a threatening manner, or threatening someone with a knife. It doesn't necessarily require actual use of the weapon; simply the threat that the weapon will be used.
A more serious type of assault is assault with intent to do great bodily harm less than murder. This is a 10-year felony. Similarly, another 10-year felony is assault by strangulation. If you commit an assault that involves choking or intentionally cutting off someone's airway, it becomes a serious felony.
You could also be charged with assault with intent to commit murder, which is punishable by up to life in prison.

A misdemeanor is considered less of a charge than a felony, and it is typically punished by less than a year of incarceration. On the other hand, a felony is much more serious, and requires more than a year spent in jail or prison.
By working with a Greenville, Michigan assault and battery lawyer from Blanchar Law, we can help you in more ways than one. They will serve as your legal advocate, negotiate penalties, and navigate the legal landscape for you. Do not hesitate to contact our legal team to learn more about how we can help and to schedule a consultation.

Assault VS. Battery
Assault and battery tend to be used interchangeably, when this should not always be the case. Simple assault is when Person A attempts to cause serious harm to Person B. Aggravated assault is when Person A attempts to cause serious harm to Person B with the use of a deadly weapon. However with assault, the victim does not have to be physically injured, it is the intent that matters.
Battery is when Person A acts in a threatening manner and makes Person B think they are in immediate harm. Additionally, battery is committed when Person A physically strikes Person B.

Self Defense Defense Strategy
The most common defense that a MI assault and battery lawyer in Greenville may use is the self defense strategy. It's not unusual to see someone get charged with assault and battery, not because they started a fight, but rather because they successfully defended themselves against someone else's attack. Our team of lawyers at Blanchard Law have seen this many times.
You acted in self-defense if you reasonably believed that the use of force was necessary to protect yourself against the imminent use of unlawful force against you by another person. You can only use the amount of force that seems necessary at the time to protect yourself against the use of force by another person.
If you raise a defense of self-defense in an assault and battery case, the prosecutor must prove beyond a reasonable doubt that you did not act in self-defense. Therefore, the burden is not on you to prove that you in fact did act in self-defense, although you must show sufficient facts to indicate that you acted in self-defense to get the judge to instruct the jury on the defense of self-defense.
Other Possible Defenses to an Assault/Battery Charge
There are different options when it comes to possible defenses, which is why it is incredibly important to work with an assault and battery lawyer in Greenville. Depending on your situation, possible defenses can include self-defense, lack of intent (meaning it was an accident), and defending another person.
As previously noted, self defense is one of the most common defenses, and it means that the defendant did the physical act associated with the charge yet was justified in doing so because their life was in danger. In order to prove self defense was at the root of the incident, your lawyer will have to prove that:
The other party was the aggressor;

You were reasonable in believing it was necessary to use force as a way to prevent danger to yourself;

The force you used was reasonable.
The Decision Maker
In most cases, the person responsible with determining whether or not to drop the charges will be the prosecutor overseeing the case. A Michigan assault and battery lawyer in Greenville can play an intricate role in helping to sway the prosecutor in making this decision. There are a number of factors that a prosecutor will take into consideration when determining whether they will drop the assault charges, such as:
The allegations that have been made

The available evidence

Whether there are available witnesses to testify

The argument your defense attorney makes 
We will work to paint you in the most favorable light possible to the prosecutor to help persuade them to make a decision in your favor. 
Extensively Investigate Your Case
In order to take action, we will need to review and even investigate your case to determine whether we may be able to have the assault charges dropped. We will gather as much evidence as possible by obtaining police reports, speaking with eyewitnesses, investigating procedural details regarding the arrest and reviewing any videos or photographs of the incident. This will be key as we build your case and determine whether or not we may be able to have your case dismissed. 
Blanchard Law's assault and battery lawyers in MI have extensive experience in defending those charged with assault and battery who make a claim of self-defense. We thoroughly investigate claims of self-defense, and help you find evidence to prove that you were not the aggressor. If you have recently been charged with one of these crimes, you may feel overwhelmed, nervous, and not know where to start. To bring clarity to your situation and help you to determine what you can expect with your upcoming lawsuit, our team has put together a beginner's guide to criminal defense for assault and battery.
Your Best Chance
Have you been charged with assault? Every person facing an assault charge hopes that their case will ultimately be dropped. Although only a lucky few will be able to experience this opportunity, the best chance at obtaining this type of result is with Michigan assault and battery lawyer in Greenville We are experienced and savvy when it comes to representing clients who have received assault charges. If you have been charged with assault, we can work closely with you to protect your rights and ensure that you are able to put your best foot forward.

The ability to have your case dismissed will rely heavily upon the assistance of an experienced. You will require an attorney who can effectively review your case by looking closely at the details of the event to help strategize your defense. It can be challenging to have assault charges dropped. However, one of the best chances at doing so is with our assistance. Although we can't make any promises, we have a stellar track record in the representation we provide to our clients. 
If you have been charged with assault and battery in Montcalm County or the surrounding area, contact Blanchard Law to reach an assault and battery lawyer in Greenville, MI by dialing 616-773-2945.