Criminal Defense Lawyer Grand Rapids, MI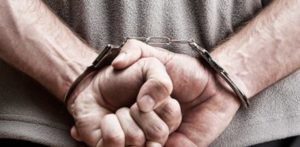 White-collar crimes are considered to be a group of various, non-violent crimes that often involve financial transactions and frequently committed by people who have been put into a position of trust. These crimes are commonly pursued by state and federal attorney generals and typically charged as a felony. Lengthy prison sentences are standard in white collar crime sentencing. If you are being investigated, or have been arrested and charged with a white collar crime, it is imperative that you retain a criminal defense lawyer as soon as possible.
Blanchard Law: We Aggressively Defend White-Collar Crimes
Blanchard Law has extensive legal experience defending the rights and freedoms of those who have been charged with a crime. Guided by extensive knowledge and a zealous way of thinking, each criminal defense lawyer from our firm handles every white-collar crime case with precise skill and specialized strategy that is greatly needed in these types of situations. Our firm has ample resources that include forensic accountants, investigators, analysts, and expert witnesses.
When we defend a white-collar case, we know that that the plaintiff often has a personal stake in the outcome of the case. As a result, the prosecutor may seek the maximum penalty allowed under state or federal laws. Your criminal defense lawyer and legal staff at Blanchard Law will be ready to use the necessary prowess and mastery needed to heavily scrutinize the prosecution's case while developing the strongest defense possible to any evidence against you. To learn more about our methods, call our office today.
White-Collar Crimes in Grand Rapids, MI
Investigations that involve white-collar crime tend to be very complex and can take months, or more often years, to build. Grand jury inquiries are frequent, and when you are asked to attend one, it is prudent that you do so, but without providing any testimony before consult with a criminal defense lawyer. By not having a Grand Rapids, MI lawyer on your side it could be very easy to transition from being a potential witness to a defendant.
White-collar crimes vary by state, but typically include those in which deceit or concealment used to obtain money, property, services, or another kind of benefit. Examples include:
ATM fraud

Bank fraud

Bribery

Check fraud

Consumer fraud

Counterfeiting

Embezzlement

Extortion

Forgery

General fraud

Identity theft

Money laundering

RICO violations

Stock fraud

Tax fraud
White-collar crimes may involve insider trading or breaches of fiduciary duty. This can result in a federal case which means a criminal defense lawyer should have a strong degree of understanding both state and federal laws, rules, and regulations, as well as, the court system.
White-Collar Crime Penalties
Penalties for white-collar crime charges greatly vary, but may include:
Jail or prison time

Fines

Restitution

Probation

Community service

Forfeiture of property

Seizure of property
Charges that involve a church or school may have mandatory sentences that do not include probation. Furthermore, the average sentence for a white-collar crime is four years in prison. Contrary to what Hollywood movies present, convicted felons of a white collar crime do not serve their time in a comfortable, luxury prison for the rich; rather, it is a standard prison.
The Right Defense is Crucial
Blanchard Law is prepared to utilize an in-depth investigation that allows us to prepare for facing an aggressive prosecution. We are skilled, diligent, and have the financial resources necessary to build a defense. Whether you are being investigated or have been charged with a white-collar crime, you should have a criminal defense lawyer Grand Rapids, MI clients trust on your side. Call us now for a free case review.