Criminal Defense Lawyer Grand Rapids, MI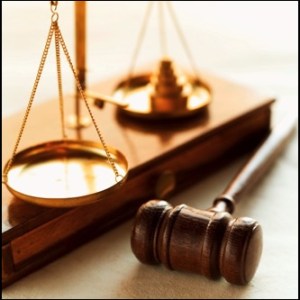 If you find yourself on the receiving end of criminal accusations, a criminal defense lawyer Grand Rapids, MI residents trust at Blanchard Law understands that it can be an incredibly intimidating time. You need a strong criminal defense attorney on your side, able to present your defense competently in front of the judge and jury. However, this does raise the question of how much criminal attorneys typically cost.
A Michigan criminal defense lawyer knows that many people worry extensively about whether or not they can afford to hire legal representation. This guide will go over every aspect of this matter and hopefully alleviate any major concerns:
Public Defenders
The very first thing a criminal defense lawyer Grand Rapids, MI residents trust may tell you during a free consultation, is that legal representation is considered a human right in the United States. No matter what, you cannot be forced to represent yourself at trial. If you cannot afford an attorney, one will be assigned to you for free.
Public defenders are attorneys who are paid by the state to represent people who cannot afford to hire a private lawyer. There is nothing wrong with accepting help from a public defender, and you should not feel like you are receiving sub-par legal representation from a public defender.
Private Attorneys
What if you wish to hire a private criminal defense lawyer Grand Rapids, MI residents depend on instead of relying on a public defender? If you go this route, you should know that attorneys are available for hire to match any budget. There are extremely large law firms that charge tens of thousands of dollars for legal representation, and there are independent attorneys who will charge only a few hundred dollars to represent you.
Your location will also affect the cost of legal representation. Lawyers in larger cities tend to charge more on average. Typically, however, you should not expect to be able to pay less than a few hundred dollars for an attorney. To find out how much representation from an experienced criminal defense lawyer Grand Rapids, MI turn to for support may cost, we can evaluate your case during a free consultation.
Legal Aid
There are many legal resources available to you for free. These resources are called legal aid, and include:
– Pro bono attorneys: The American Bar Association encourages all attorneys to offer about 50 hours of legal service for free each year. While this is not a requirement to keep a legal license, many attorneys follow this advice.
– Legal aid law firms: Many law firms are funded by state grants and private supporters. This allows them to provide legal representation at no cost to the client.
– Legal clinics: Many cities have legal clinics, which provide legal advice or services for free.
It is vital that you have a criminal defense lawyer Grand Rapids, MI respects, rather than trying to represent yourself. If you need help regarding a criminal accusation, the time to act is now. Don't hesitate to contact a criminal defense lawyer Grand Rapids, MI residents access for support at Blanchard Law today for the knowledgeable and prompt support that you need. 
Finding a Criminal Defense Lawyer Grand Rapids, MI Residents Trust
Criminal matters are different than civil matters. Civil attorneys may deal with business matters or family law, so the lawyer you choose to handle a criminal case will be much different than someone who handles your divorce.
What should you look for in a defense lawyer? You definitely shouldn't just call up the first one you see in the Google search list. Here are some things to consider when you're facing criminal charges and want to find your own lawyer.
Look For Experience
Criminal defense lawyers Grand Rapids, MI can count on often focus on matters surrounding criminal law. Choosing a lawyer who has experience with cases of this type is preferable should you require legal representation. When you've been charged with a crime, you need a lawyer who understands the area of law that you're concerned with. If your lawyer won't talk about their experience with a certain type of case, they may not have any.
Go Local
Local, criminal defense lawyers Grand Rapids, MI residents seek assistance from are generally familiar with local judges and district lawyers. The laws of the state may be the same from county to county, but the judges and DAs have different stances and personalities. Some DAs may be more inclined to plea bargain, while others may not budge at all. A local defense lawyer will know the police officers and who testifies better than others. Having local knowledge can help your case a lot.
Are You Comfortable With Your Lawyer?
For your lawyer to be effective, you have to be honest with him or her. If you can't talk to your criminal defense lawyer Grand Rapids, MI residents require and work openly with him or her, you should probably find someone else. Listen to how your lawyer explains things to you. Again, if the lawyer is unable to provide clear explanations to your questions or doesn't seem to make time for you, it might be better to find someone else.
Speak with your prospective lawyer regarding how they want to handle your case. The judges, prosecutors and jurors need to respect the lawyer. If you don't feel good about the way your lawyer presents to you, think about how a jury will see your lawyer. Does the lawyer seem to take a look at your entire situation, rather than just this case? A DUI or felony charges will affect you for life. Does the criminal defense lawyer Grand Rapids, MI residents call want to represent your best interests for your future?
Trust Your Lawyer
When managing a criminal case, once you have chosen Blanchard Law, our legal team will work with you to obtain the best outcome possible. Contact our criminal defense lawyer Grand Rapids, MI recommends so that we can help you take steps to be successful.
What You Should Know About Being Under Investigation
If you have become aware that you or someone you know is under investigation for a crime in Michigan, you should not delay in calling a veteran Grand Rapids, MI criminal defense lawyer from Blanchard Law. The last thing you should do is to wait until you have been charged to hire an experienced criminal lawyer. You need a criminal defense lawyer Grand Rapids, MI depends on to begin their own investigation and to build an aggressive defense that protects your rights and freedoms as soon as possible. By acting now, you may be able to prevent being arrested in the first place.  
Pre-File Investigation
It is prudent that you begin to fight for your freedom before you have been charged. When you call a criminal defense lawyer Grand Rapids, MI residents are reliant upon during your pre-file investigation, they will seek to prevent the filing of charges against you. By consulting a criminal lawyer before you have been charged, you can learn about what you should expect during the investigative phase. A lawyer can also provide you with valuable information on how your rights should be interpreted, and can prepare you on how to take the most effective approach to your situation.
Prosecution Could be a Result of the Investigation
If you are under investigation, you may be subjected to a prosecution. Without the right measures taken, the outcome could be life changing. Our criminal defense lawyer Grand Rapids, MI suggests want you to know that prosecutors may be gathering various forms of evidence that may be used against you. This tends to happen before charges have been filed; thus, if you wait until you've been charged, there will likely already be a strong case against you prepared on the prosecutorial end of things. Failure to hire a criminal defense lawyer early on, benefits only the prosecution. The more time that goes by without legal representation, the more the prosecutor's case may solidify. 
Incriminating Yourself During an Investigation
When you have legal guidance from a criminal defense lawyer Grand Rapids, MI can count on, you will be less likely to make mistakes and to possibly incriminate yourself during the pre-file phase of investigation. Police are legally allowed to say things that might pressure you into saying exactly what they are looking for. Approximently 75% of people under investigation were only ever caught because they spoke to police. You should avoid saying anything to law enforcement without a criminal defense lawyer present. Remember, your first actions during the investigation will be what lays the foundation for the results to come. Let an experienced criminal defense lawyer Grand Rapids, MI trusts to direct you through this process as successfully as possible. 
Understanding the Criminal Justice System
If you are facing any type of criminal charge, our criminal defense lawyer Grand Rapids, MI turns to stress the importance of familiarizing yourself with the criminal justice system. Any criminal case is serious; therefore, should be overseen by a qualified criminal defense lawyer and Blanchard Law. Even though a lawyer can offer guidance and advice, educating yourself about the legal system can help you. The following are some important things you should know about the U.S. Justice System. If you have any further questions, please call our criminal defense lawyer Grand Rapids, Michigan residents turn to. 
Arguing Is Not Recommended
If you are being served with a warrant for your arrest, the opinion of the officer, in regards to whether or not you are innocent does not matter. The warrant is a legal way to arrest you. If the officer arrests you without a warrant, he or she believes you are guilty. In either situation, arguing your side is not advisable. At best, you are wasting your breath. At worst, you are making statements that will incriminate you later on. What you say at the time of your arrest can be used against you; therefore, the best thing you can do is to remain calm and call a criminal defense lawyer Grand Rapids, MI people trust. 
An Investigation is Meant to Convict
Police officers are trained in the use of language, and they will use words to manipulate you in various ways. When investigating a crime, their goal is to gather evidence for your prosecution. If you are being investigated, police are likely trying to get a statement, as well as, evidence that can be used against you. The end goal will be to arrest and convict you. A common statement made by police officers is: "We're just trying to get information to understand what happened." Their goal may be to solicit facts that are not in your best interest. It is advisable to avoid speaking to investigators without a criminal defense lawyer Grand Rapid, MI relies on in your corner. Remember, being silent does not incriminate you. 
You Must Assert Your Rights
You might know that it is your right to remain silent; however, this right must be asserted. If you do not speak up and clearly say "I wish to remain silent," you might waive this right. If you are going to be questioned by the police, you can:
Politely tell the police officers that you wish not to talk to them.

Ask if you are free to go. If they say 'yes', leave immediately and call a criminal defense lawyer Grand Rapids, MI recommends. 

If you are not free to go, remain silent and reassert this right. Ask to call a criminal defense lawyer at Blanchard Law. 
Many people believe they can easily explain what happened during questioning. As a criminal defense lawyer, we know of very few cases in which this worked. You should be firm, but polite, and request your right to remain silent. If there is enough evidence to prove your guilt, you will be arrested regardless of whether or not you speak up. 
Facing criminal charges can be incredibly stressful and full of unknowns. With so much weighing on the potential outcome, it's important to have Blanchard Law in your corner representing you. Contact our criminal defense lawyer Grand Rapids, MI residents can count on for help today.