Assault Lawyer Grand Rapids, MI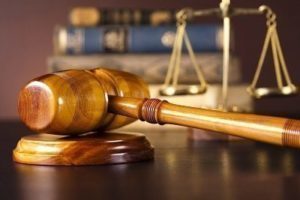 When someone has accused you of assault, you want to get an assault lawyer Grand Rapids, MI trusts on your case. According to the constitution and the United States legal system, each person who is accused of a crime—including assault—is to be considered innocent until proven guilty. Furthermore, it is each person's constitutional right to a fair and speedy trial. Blanchard Law has a team of skilled and knowledgeable attorneys practicing in the field of assault and defending those who have been accused. In our experience, we have learned that the outcome of most assault cases relies on the efficacy of the defense team. In other words, without a strong attorney handling the case, the accused may receive a stiff penalty. Blanchard Law is seasoned in preparing for appropriate and compelling representation for each and every client who crosses our threshold. The following explores the process after an arrest and where Blanchard Law may be able to help.

Get out of jail
In the event that you have been arrested, you will want and need to post bail. There are a few options if you do not have the funds available to make bail. One option is to go through a bail bondsman and the other is to request a lesser amount. A Grand Rapids, Michigan assault lawyer from Blanchard Law will be able to make the latter request for you and show the courts that you have connections to the community which means you will honor the terms of release and not flee the jurisdiction.

Pre-trial Investigation
The services and experience of Blanchard Law are crucial in the event that you are concerned you may be charged with a assault and would like to secure an attorney to protect yourself. One of our attorneys will advise you on what you should or should not divulge during this part of the process. We will help you to protect yourself. In addition, if you have been charged but there is no evidence that indicates your guilt, Blanchard Law will request that the case be dropped.

Plea bargain
If you have been criminally charged, there are a few options that Blanchard Law will discuss with you, and a criminal defense lawyer Grand Rapids, MI relies on can help you with your case. Does it make more sense to pursue a plea bargain or go to trial? Generally speaking, a plea bargain may be the best option if there a considerable amount of evidence and you are concerned that you would be found guilty of assault if the case moves to a trial. The Grand Rapids assault lawyer at Blanchard Law is well versed in the many aspects of seeking a plea bargain, including the optimal and most realistic terms to fight for.

Trial
Should your case go to trial, an experienced and compassionate Grand Rapids assault lawyer from Blanchard Law is imperative to a desirable outcome. Your defense attorney will need to develop and deliver a compelling argument that convinces the judge and/or jury that you should not be punished.
Get the Help You Need From a Grand Rapids, MI Assault Lawyer From Blanchard Law
Remember, the defendant is innocent until proven guilty. The most important decision you can make if you are facing criminal charges is to prepare yourself with a knowledgeable, compassionate, and ruthless attorney. The attorneys at Blanchard Law encompass all of those traits. Contact an assault lawyer Grand Rapids, MI trusts today and set up a consultation.