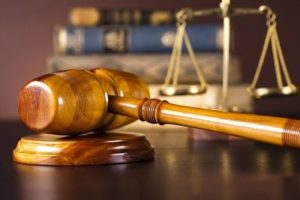 If you have been charged with a murder or other crime in Grand Rapids that resulted in the death of someone else, it is prudent to retain the strongest legal advocacy possible from a homicide lawyer Grand Rapids, MI residents recommend.
At Blanchard Law, our criminal defense lawyers understand that cases involving a homicide are both delicate and complex. Specialized attention must be put into the preparation and defense of the charges, and extensive experience in the courtroom will be needed. If you are looking for a homicide lawyer who has the right skill to stand up against the state, call a highly rated Grand Rapids, MI homicide lawyer at Blanchard Law.
Why Choose Our Criminal Defense Law Firm for Your Homicide Charge
A superb track record of criminal defense

Honest, straightforward legal advice given

Proactive, zealous advocacy

Professional, yet sensitive and understanding

Outstanding reputation including a 10.0 Avvo rating

Individualized attention to your case
We know that being charged with a homicide can be overwhelmingly stressful. Our homicide lawyers are ready to offer you and your family a positive approach and a powerful defense team that can help you to navigate through this process while feeling confident about the future. Rest assured, we would like to put your mind at ease. By choosing a homicide lawyer from Blanchard Law to represent you, please know that our lawyers who are licensed to practice in Grand Rapids and throughout MI will be upfront and clear about your potential defenses and legal options. Through each and every step of the way, we will be on your side. For decades, Blanchard Law's homicide lawyers have been offering aggressive legal representation for clients in Grand Rapids, MI. We have handled cases of all complexities including some high profile cases that were dismissed. To learn how we can help you, call a Grand Rapids, MI homicide charge lawyer at Blanchard Law right now.

Let Us Fight for Your Rights and Freedom
With every homicide case we take, you can count on our legal team to scrutinize every single piece of evidence which may be used against you. Our strategy is tough and includes us having a thorough understanding of your case. Guided by our skillset and tenacious legal advocacy, we will work hard to drive your case to a favorable outcome, such as convincing the prosecution to reduce or dismiss the charges, or develop a strong defense to present to a jury.

Rest assured when the state is seeking harsh penalties, such as life in prison, we know that your life is on the line. We are not afraid or intimidated to stand in between you and your loved ones, and the State. As a homicide lawyer, we have defended various charges for murder in Grand Rapids and throughout MI such as:
Malice murder

Voluntary manslaughter

Involuntary manslaughter

Felony murder

Vehicular homicide

Manslaughter in self defense

Unintentional homicide
There are many defense strategies that can be used in homicide cases. Some of these result in a reduction of charges and others a dismissal of the case. Yes, you can seek a public attorney; however, it is likely that he or she will be overworked and unable to devote the attention your case needs.
Call a Homicide Lawyer Today
Our lawyers are unbiased and do not judge. While the government works to convict you, let our firm defend you, your freedom, and your future. For an honest case assessment, call a homicide lawyer at Blanchard Law.

For a highly rated homicide lawyer Grand Rapids, MI community members can rely on, contact Blanchard Law for a consultation to see if today is the day we can start to protect you and your rights.