Blanchard Law is the Homicide Lawyer Grand Rapids, MI calls for help.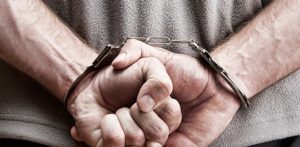 If you're looking for a homicide lawyer Grand Rapids, MI area residents have trusted with their freedom, the lawyers at Blanchard Law should be your first call. Our lawyers have defended murder, homicide, negligent homicide, and related cases in Grand Rapids area courts for decades.
You need to act before evidence is lost.
When someone is charged with murder or a homicide offense, the first days are very important to securing evidence and building a defense. In one homicide case we handled, we were able to immediately video record an interview with an eyewitness and obtain security camera footage from a gas station before it disappeared. This evidence proved very beneficial to our client when it came time to defend the homicide case. If you or a loved one has been charged with homicide, it is important to hire a lawyer who can promptly start investigating the case before valuable evidence is lost.
You need an experienced homicide defense lawyer.
While not as urgent, equally important, is finding a lawyer who has experience defending homicide cases in the Grand Rapids area. Homicide cases are complex and emotions tend to run high. It is important to find a lawyer who has relationships with investigators, forensic pathologists, computer forensic experts, and others who can help prove your innocence. We have worked with some of the best-known experts around the country on homicide cases.
Many lawyers — often young or inexperienced in criminal law — think homicide cases are high profile and will be good for business. As a result, it isn't uncommon to see totally unqualified lawyers chasing homicide cases thinking that they'll make the 6pm news and get rich as a result. The reality is that most homicide cases aren't high profile — and even when they're high profile, it is rarely good for the client to be in the news. At Blanchard Law, our lawyers have handled murder cases throughout the greater Grand Rapids and mid-Michigan area. We have defended some of the highest-profile cases and we know how to be discreet about it.
If you or a loved one is looking for a homicide lawyer Grand Rapids, MI residents trust when they need help, we're happy to meet with you. If we're not the right lawyers, we'll take a look at your case, give you our opinion, and make some suggestions as to lawyers who might be a better fit. Call us today at 616-773-2945 to discuss your homicide case.