Homicide Lawyer Grand Rapids MI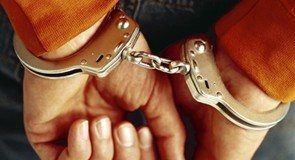 A person who has been arrested for supposedly intentionally killing another, may turn to a homicide lawyer in Grand Rapids, MI at Blanchard Law for immediate advice and guidance. Being convicted of a homicide may mean that you and your family's lives will change forever. It is one of the most severe criminal charges that anyone could face, as it may result in a lifelong sentence behind bars. Our legal team can understand the turmoil you may be going through, and that hiring an experienced attorney is vital to the outcome of your case.
Building a Strong Case
In most states across America, a homicide conviction may result in life behind bars. Then, in some states, this may mean the death penalty. A Grand Rapids homicide lawyer can evaluate your case, inform you of the potential punishments for your state, and give advice into what defense strategies could be the most influential. Please do not wait to get legal help, as building a strong defense from the very beginning is critical. If you or a loved one is currently under investigation for a murder or manslaughter, then you need assistance from a reputable attorney before you say anything further to law enforcement or other interrogators. 
Your Rights and Using Resources
By hiring a Michigan homicide lawyer in Grand Rapids, you are seeing to it that you have someone working relentlessly for your behalf and ensuring that your rights aren't being violated as the case progresses further. Once you have chosen our law firm as representation, we will get to work right away using our resources to build your defense. Helpful documents that we may ask you to bring during appointments include:
– Details for your next court date

– Police reports for your arrest

– Court documents that include the charges against you

– Bail paperwork

– Documents entailing any property searches that was performed of you, your home, and/or your workplace

– Witnesses contact information who can attest to your side of the story
It is your defense lawyer's job to defend your rights. And, there tend to be several rights that the accused has no idea they are entitled to receive. A homicide lawyer in Michigan from Blanchard Law come jump to your defense if they feel as though your rights are being breached. A few examples of rights you are entitled to include a speedy trial, fair process during hearings, and a pretrial hearing in cases of felony charges. As these court proceedings are happening, we can deflect any questions that are asked in such a way by the prosecution, that we know their intention is to use it against you later on. We can also watch out for evidence that was gathered by the prosecution through unreasonable means, or if it didn't meet the requirements of the court.
Anyone who is facing a homicide criminal conviction, absolutely needs a knowledgeable and seasoned attorney who has handled dozens of criminal cases of this severity. Please contact our office to book a free, no-obligation consultation with a Grand Rapids, Michigan homicide lawyer from Blanchard Law today.