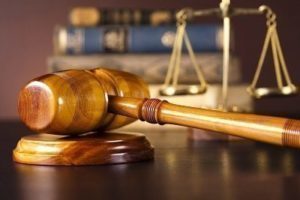 If you have been charged with the crime of domestic violence in Montcalm County, you will need to find the Domestic Violence Lawyer Greenville, MI trusts to vigorously defend their case. Blanchard Law regularly successfully defends those charged with domestic violence in the City of Greenville, Montcalm County, and around the state of Michigan.
If you've been charged with domestic violence, here are some ways that Blanchard Law may be able to help:
Investigation. 
Domestic violence cases are often poorly investigated by the police agencies who show up after a 911 call is placed. Often, they simply make a split-second decision about who they believe when they show up to a residence where a domestic dispute has taken place. They often make the wrong call and fail to gather the background information or evidence to actually make a determination about who is telling the truth. They frequently ignore the accuser's motives to lie, and many times, the wrong person is placed in handcuffs.
The attorneys at Blanchard Law will thoroughly investigate your case, and gather the information necessary to defend you at trial. Whether it means gathering electronic evidence, investigating divorce or custody issues, sending a private investigator to conduct interviews of witnesses, obtaining police video and reports, investigating the history of the accuser, or any other necessary investigation, Blanchard Law will be relentless in the search for the truth, in order to help you prove your innocence.
No Contact Order.
In almost all domestic violence cases in Montcalm County, the district court judge will impose a no contact order with the accuser as a condition of bond. This often is unwanted by the accuser, who will often regret making the report to the police and may not have intended for the defendant to be arrested. This no contact order can create serious issues if you and the accuser reside in the same household, share children in common, or have a desire to continue to communicate with each other.
Blanchard Law's attorneys will do everything possible to help you to navigate the issues that may arise as a result of the no contact order. While each case is unique, your Blanchard Law attorney can help to advise you of the best course of action in order to deal with the no contact order that the court has put in place.
Jury Trial.
Domestic violence cases have serious consequences. You can face jail time, probation, required counseling, and the loss of gun rights and the ability to travel to some countries internationally. If you're not a citizen of the United States, a domestic violence conviction will likely result in deportation.
Because of the serious consequences of a domestic violence conviction, many domestic violence cases simply must go to a jury trial in order to reach a resolution. The lawyers at Blanchard Law regularly try domestic violence cases to juries in Montcalm County, and know what it takes to win. We out-prepare and out-work prosecutors in these cases so that you go into trial with the advantage.
Deferral. 
Sometimes there are cases where good people made a mistake, and a jury trial isn't a good option. In those cases, sometimes a deferral is available that permits the defendant to be placed on probation and avoid a conviction after successful completion of probation. If this is a good option in your case, your Blanchard Law attorney will discuss the deferral option with you.
If you've been charged with domestic violence, contact Blanchard Law, the Domestic Violence Lawyer Greenville, MI calls when they need representation, at 616-773-2945.