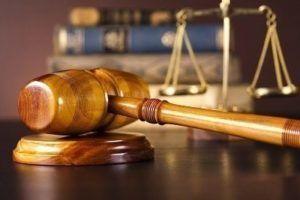 The top Criminal Lawyer Grand Rapids, MI has to offer is Blanchard Law. Our experience, combined with low case loads so that we can provide the time and attention that our clients need leads our clients to the best possible results.
When you've been charged with a crime, you need a lawyer who can give your case the individual time and attention your case deserves. At Blanchard Law, we know that each case is unique, and that each client is unique. We make it our mission to provide individualized attention to each and every client who hires us to take on our case.
Most criminal lawyers who handle criminal matters focus on volume, or trying to get hired by as many clients as possible. Blanchard Law's process is different. Our consultations with clients serve as something of a two-way interview. We want you to be certain that one of our lawyers – Josh, Keeley, or Melissa – is the right lawyer for you, and that you are the right client for that lawyer. Hiring a lawyer to defend you in a criminal case creates a team between you and your lawyer. That team has to be a good fit in order to work well. If we're not a good fit for you or your case, we'll tell you that's the case, and try to help you find a lawyer who would be better for your particular matter.
If we're right for you, and you're right for us, you should expect that your Blanchard Law criminal lawyer is going to do everything possible to achieve the best possible outcome for your case. How are we going to do that?
We will get to know who you are as a person.
One of the most important things that we can do as your lawyer is to spend some time getting to know you and understand who you are as a person. We need to be able to successfully tell your side of the story to a prosecutor, to a judge, and to a jury. In order to do that, we need to have a good understanding of your history, your family, your background, and your personality. We'll spend the time to get to know you so that we can be a great advocate on your behalf.
Investigation. 
We'll use all of the tools at our disposal to investigate your case. Whether it's sending a private investigator out to interview witnesses, scouring social media sites, obtaining records from the agencies who perform scientific testing, making freedom of information act requests, reenacting events, conducting independent testing, and much more, we'll do what it takes to get the evidence needed to prevail in your case.
Focus groups.
We regularly conduct focus groups on our cases in order to find out what issues will be important to a jury in a particular case. It gives us a practice run at presenting our case to a jury, and may give you an important opportunity to practice your testimony. We don't want the first time we present a case to be in front of your real jury. Practice makes perfect.
Reputation. 
The attorneys at Blanchard Law have a reputation for taking tough cases to trial and winning. Hiring an attorney who prosecutors and judges know will take a difficult case to trial gives you a leg up in getting your case resolved favorably. And if you don't get a resolution to your case before trial, you know that you are going to trial with experienced attorneys who will fight for you with everything they have.
Communication. 
It's important to you that your attorney communicate with you throughout your case. This may be one of the most stressful periods of your life. You need to have someone on your side who will keep you informed about what is going on, if only to provide some minor relief for the stress that you will be feeling. We often receive calls from potential clients who have already hired another attorney, and are looking to make a change, and the number one reason we hear is that their current lawyer is not communicating well. We make it our mission to ensure that you are up to date and informed on your case at all times.
Blanchard Law is the Criminal Lawyer Grand Rapids, MI can count on. If you have been charged with a crime anywhere in Michigan, contact Blanchard Law today at 616-773-2945.