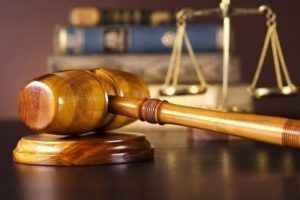 If you've been charged with a crime in Kent County, Michigan, you'll want to talk to the top Criminal Defense Lawyers Grand Rapids, MI has to offer. Blanchard Law has the experience you need in defending those charged with crimes across the State of Michigan.
Being charged with a crime is one of the most difficult experiences a person can face. So, what should you do if you find out that you are being investigated for a criminal offense?
Don't talk to the police.
Speaking to the police when you are being investigated for a crime is a difficult thing to resist. People naturally want to defend themselves, and even those who are guilty of the crime often believe that if they are truthful and cooperate with the police, they will be treated better by the prosecutor and judge. However, this is unfortunately not often the reality of the situation. Those people who speak to the police, whether it is denying that they committed the crime or cooperating with a confession, will most often be treated the most poorly in our criminal justice system. To be clear, you should never lie to the police – that will only makes things worse and subject you to additional prosecution. What you should do is simply state to the police that you do not wish to speak with them without a lawyer present. No matter what they say, whether it is a threat, a promise of leniency, or anything else, you should continue to insist that you will not speak to them without a lawyer present.
Consult with a lawyer.
If you are being investigated for a crime, it is important that you speak to a lawyer right away. A lawyer can advise you about the seriousness of the crime for which you are being investigated, and this will give you an opportunity to strategize about how to avoid charges if possible. The lawyer may have suggestions for evidence that you need to preserve, investigation that can be completed to try to help prove your innocence to the police and prosecutors, or strategies to mitigate the situation.
Determine where you will get needed funding.
Defending yourself against criminal charges can be an expensive proposition. You'll need money to bond yourself out of jail if charged, to hire a lawyer, an investigator, and expert witnesses. If you believe that you may be charged with a crime, you'll want to start to gather funds so that when the process gets started, you are ready. Many people seek out help from friends and family.
Don't post on social media.
You should avoid deleting social media accounts if they could potentially contain evidence, but deactivating social media is a good idea when you have been charged with a crime. No matter what the topic, you should avoid posting on social media at all while you are being investigated for a crime or while charges are pending. Even things that you don't believe are harmful can be twisted and used against you.
Don't speak to potential witnesses yourself.
You don't want to put yourself in a position where you could be accused of witness tampering. It is important that your attorney manage who, how, and when they speak to a potential witness in a case. They may for various reasons want to interview the witness themselves, or have a private investigator or firm investigator conduct the interview. Let your lawyer do the work on the case for you, and avoid problems by not speaking to anyone about the case except for your lawyer.
Being charged with a crime, whether a misdemeanor or felony, can have lifelong consequences. It's not something that you want to handle on your own. Look to a Criminal Defense Lawyers Grand Rapids, MI trusts to defend the most serious criminal cases. Contact Blanchard Law today at 616-773-2945 for a consultation.