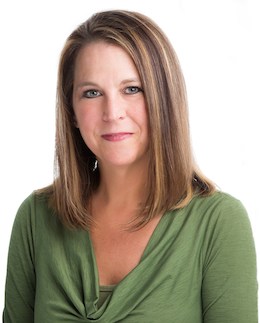 April Decess
Legal Assistant
Book Appointment
Before coming to work at Blanchard Law, the phrase to "Protect and Serve" held a different meaning to me. My previous husband of nine years was a Public Safety Officer. And during the time we were married, I was surrounded by men and women who made it their lives' mission to do exactly that – protect and serve. As I'm sure you can imagine, when I received the opportunity to work as a legal assistant for a criminal defense law firm, I was apprehensive to say the least.
In all fairness, at that point in my life, my impression of a defense attorney may have been slightly skewed. As some individuals have adverse feelings about those who serve in law enforcement, I had my own reservations about criminal defense attorneys.Those opinions started to change when a friend spoke some very encouraging words to me. She said "if everyone is doing their job in a manner where they are following the law, then justice will prevail." After that conversation, I started looking at the role of a criminal defense attorney a little differently. I was no longer looking at the prospect of accepting a position as choosing a side, because we should all be striving for the same goal, and that is the goal of justice.
I grew up in a family that at times was shattered by addiction. I had some very close friends and family members who were always there for me, and I believe that by the grace of God, all of those experiences made me the person I am today. I am compassionate and sometimes overly emotional, so if you come into our office crying, odds are, I may start crying with you.
People closest to me know that I am a "fixer". I always find myself in situations where I am trying to help someone else. I am a people person, and to an extent, a people pleaser. I want to see people pleased within themselves, happy in their own lives, and following their heart's ambitions. I take great joy when I know that my friends and family have peace in their lives. When struggles do arise, I am the one walking with them through the challenging times.
If someone were to ask me what I thought to "Protect and Serve" meant, I would explain that in the role of a police officer, they should protect the personal safety and property of community members, and provide a certain amount of public service to them as well. I whole heartedly believe that it is the underlying passion of most police officers to live up to this phrase. I also believe that defense attorneys share this same passion to protect their clients and to serve the greater good.
What we do here is more than a job. It's who we are. From the first phone call, the first time you walk through our office doors, to when your case ends, we want you to feel our compassion for what you're going through, and have confidence in our ability to care for you and your case. This will be one of the hardest things you will ever experience in your life, and we want you to feel safe and cared for throughout the entire process. We follow up throughout and after your case is over because it's important to us that you're getting proper after care, and we truly enjoy when people check in with us as well. You will forever be part of the Blanchard Law family.
Outside of the office, I have an amazingly supportive husband and three incredible children who encourage me each and every day to be a better person. They are truly why I set out with a compassionate heart aiming to serve others to the best of my ability. I absolutely love to volunteer my time whenever I can. I have chaired and served on many committees, I help out at our kids' schools, but the most fulfilling thing I've ever dedicated my time to is volunteering at our church's youth group. I love watching others grow in their faith!
The team at Blanchard Law will not only PROTECT your legal rights and civil liberties, they also will SERVE you with kindness, respect, compassion, and dedication. I am honored to be part of the Blanchard Law family.